Best Office Painting Tips In Charlotte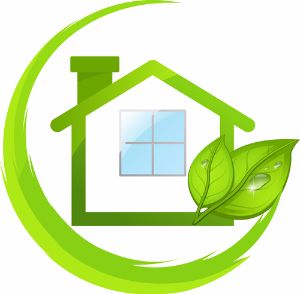 An office environment is greatly affected by the interior color. Paint colors have been proven to have a psychological effect on the productivity and mood of employees. Aside from this, interior wall color also affects the impression your office makes on guests and potential customers and clients. That is why good interior design choices start with the color of the paint on the walls.
However, painting is not just about putting a new color on the walls. It also serves to protect the commercial building both on the inside and the outside. Interior and exterior surfaces can be vulnerable to moisture and the damaging effects of the sun. By repainting, you are ensuring that the building stays in better condition for longer.
The painting experts at Paintline Painting Charlotte recognize the importance of a well-designed office interior. That is why we offer high-quality and affordable office painting services performed by our expertly trained painting professionals.
Our talented and dedicated painting experts are also artists in their own right. By years of mastering the techniques, these artistically inclined office painters can bring your office's design up to speed, providing your employees with a calming and motivational environment while impressing your guests. That is why we are the preferred choice in Charlotte for office painting service.
The Paintline Painting Charlotte Difference
Aside from myriad color and texture options, high-quality paints, and a number of other aesthetic benefits, Paintline Painting Charlotte has one big advantage over our competitors. The way we complete our tasks is ideal for an office atmosphere. As a standard matter of practice, we strive to create a minimally intrusive work environment. We do that by keeping a tidy and well-contained work area that purposefully stays out of the way of your daily office tasks. When we are done with the job we clean up every bit of our work and leave behind no trace of our being there except a stunning finish.
At Paintline Painting Charlotte we only work with the finest manufacturers, so you will have a vast array of superior quality products to choose from for your office. Our paint products will give your office a gorgeous and vibrant finish for years to come.
You'll also be very pleased with our talented designers. We offer a free consultation and will craft with you a design that will work perfectly with your office while meeting your operational budget. Our goal is to preserve your productivity and your bottom line. If you need your office interior or exterior touched up, modified or completely reimagined, don't hesitate to call the office painting experts at Paintline Painting Charlotte.
Our Charlotte Office Painting Professionals Provide the Following Services:
Office Painting
Interior Painting
Exterior Painting
Deck Painting & Wood Staining
Exterior Pressure Washing
The Green Painting Difference For Your Charlotte Office
There are several ways in which you can make your office painting project into an eco-friendly, green solution. From purchasing low VOC paint to careful cleanup, eco-friendly painting is a simple. VOCs are chemical compound vapors that enter the atmosphere. Essentially, VOCs are given off by many interior building materials including the fumes of paint. With excessive exposure, these harmful vapors are known to cause diseases and illnesses humans.
Almost every quality paint manufacturer produces low VOC paints, and many office painting contractors like us recommend them. Low VOC paints may cost a few more dollars per gallon, but they are worth it when you consider that the air gets trapped inside your office. Painting in an eco-friendly way will help to keep illnesses at bay within your commercial building. Low VOC paints do not skimp on quality. They are just as good as other paint when it comes to durability and long-lasting beauty.
If you are interested in green office painting in Charlotte or surrounding areas, call our Charlotte painting contractors at Paintline Painting Charlotte. We offer the high-quality painting service you are looking for.
If you would like more information about Office Painting from our professional painting contractors in Charlotte, NC, please call 704-819-7493 or complete our online request form.