Deck Staining and Fence Staining To Help Charlotte Homeowners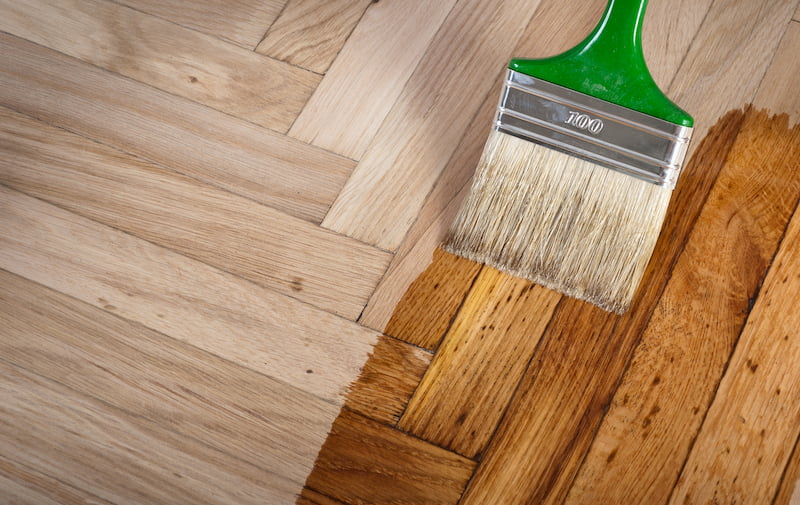 At Paintline Painting Charlotte, we specialize in providing top-notch deck staining and fence staining services to homeowners in Charlotte. Our team of experts is dedicated to enhancing the beauty and longevity of your outdoor spaces. With our meticulous approach, we ensure that every inch of your deck and fence is treated with the utmost care and attention to detail. Our high-quality stains not only protect your wooden structures from the elements but also enrich their natural aesthetics. Whether it's revitalizing a weather-worn fence or giving your deck a fresh look, we take pride in delivering results that exceed expectations.
Trust Paintline Painting Charlotte to bring out the best in your outdoor areas through our professional staining services. Call these pros today for fence and deck staining in Charlotte.
Fence Staining To Protect Your Property's Perimeter
Protecting your property's perimeter is crucial, and at Paintline Painting Charlotte, we offer specialized fence staining services to help you achieve just that. Our expert team understands the importance of a well-maintained fence in safeguarding your premises. With our advanced staining techniques and high-quality products, we provide not only an added layer of protection against weathering and deterioration but also enhance the overall appearance of your fence.
Our tailored solutions cater to various types of fencing materials, ensuring a long-lasting and durable finish that can withstand the elements. Count on Paintline Painting Charlotte to deliver top-tier fence staining that not only preserves your property's security but also adds to its curb appeal. When you need the best painting contractor for Charlotte, it's not always about exterior painting; sometimes it's about the details of your home or property.
Preserving Aesthetic Appeal Through Expert Deck Staining
At Paintline Painting Charlotte, we understand that a deck is not just a practical addition to your property but also plays a significant role in its visual appeal. Our expert deck staining services go beyond protection; they encompass the preservation of your property's aesthetic charm. Our team carefully considers your property's style and your preferences to select the perfect stain color that complements the surroundings. Whether you prefer a natural wood finish that accentuates the rustic beauty or a more contemporary hue that harmonizes with modern architecture, we've got you covered. Our dedication to maintaining both the structural integrity and visual allure of your fence sets us apart as a reliable partner in property enhancement. With Paintline Painting Charlotte, you can rest assured that your deck will not only stand strong but also stand out.
---
Frequently Asked Deck and Fence Staining Questions
Proper maintenance intervals for fence and deck staining can vary based on factors like wood type, local weather conditions, and sun exposure. As a general guideline, it's recommended to stain your deck every 2-3 years and your fence every 3-5 years. However, some woods might require more frequent staining due to their vulnerability to weathering. At Paintline Painting Charlotte, our experts assess the specific needs of your outdoor structures and provide tailored recommendations for staining frequency to ensure their longevity and beauty.
Yes, changing the color of your deck or fence stain is possible and can offer a refreshing update to your outdoor space. If you're transitioning from a lighter to a darker color or vice versa, it's essential to ensure that the new color complements your property's aesthetics. Our team at Paintline Painting Charlotte can assist you in selecting the ideal stain color based on your preferences and the existing elements in your outdoor area. We utilize high-quality stains that allow for color customization while still providing the necessary protection against the elements.


Contact Our Charlotte Painting Company for Your Next Painting Project Today!