Go-To Painting Contractor For Ballantyne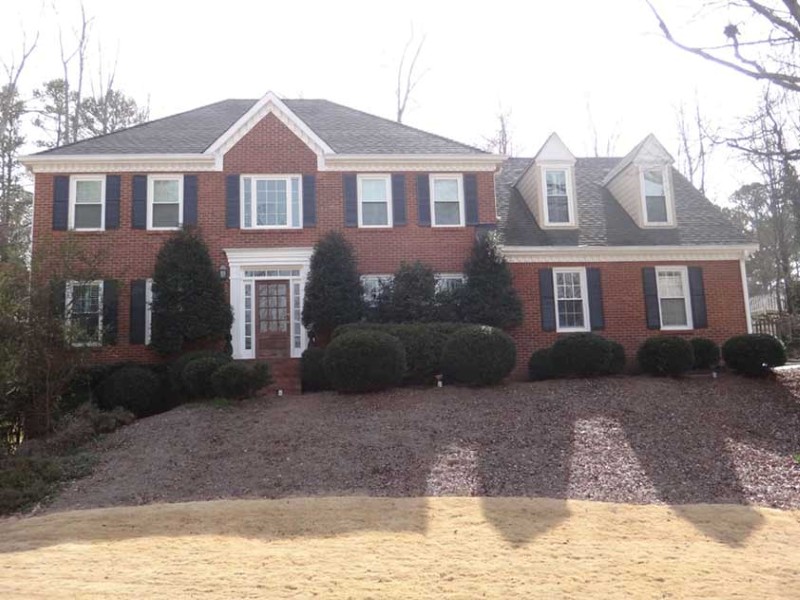 As the premier painting contractor for Ballantyne, Paintline Painting Charlotte holds a reputation for delivering exceptional painting services that elevate the aesthetic appeal of homes and businesses in this vibrant community. Our dedicated team of skilled professionals takes immense pride in transforming properties into visual masterpieces that reflect the unique charm of Ballantyne. With an unwavering commitment to quality and attention to detail, we ensure that each project receives meticulous preparation, premium materials, and precise execution. Whether revitalizing interior spaces or enhancing exteriors, our expertise shines through in every brushstroke.
With a strong track record of successful projects, Paintline Painting Charlotte stands as the go-to choice for those seeking excellence in craftsmanship and a partner that understands and enhances the beauty of Ballantyne's distinctive ambiance. Call Paintline Painting Charlotte when you need a painting contractor in Ballantyne.
Crafting Excellence: Picking the Best Painting Contractor in Ballantyne
When it comes to selecting the best painting contractor in Ballantyne, Paintline Painting Charlotte stands as the epitome of excellence. Our proven commitment to delivering top-notch painting services, combined with our team of skilled professionals, makes us the prime choice for enhancing the aesthetic appeal of your property. From meticulous surface preparation to the application of premium paints and finishes, our attention to detail sets us apart. We take pride in clear communication, transparent pricing, and a thorough understanding of our clients' visions, ensuring a collaborative and satisfying experience. With Paintline Painting Charlotte, you're not only choosing superior craftsmanship but also a partner dedicated to adding value and beauty to your Ballantyne residence.
Selecting the Preferred House Painter in Ballantyne
When seeking the preferred house painter in Ballantyne, Paintline Painting Charlotte emerges as the undeniable choice. With a reputation built on excellence, our team of skilled professionals brings expertise and meticulous attention to detail to every project. From the initial consultation to the final brushstroke, we prioritize your vision and deliver results that exceed expectations. Our commitment to using premium materials, thorough preparation, and precise execution ensures a flawless and enduring finish. As the preferred exterior painting company in this area, we embrace the unique character of Ballantyne, enhancing your property's curb appeal and value with a touch of artistry. Choose Paintline Painting Charlotte to elevate your home's aesthetics and transform your vision into reality.
About Ballantyne
Located in the heart of Charlotte, Ballantyne exudes a vibrant blend of modern convenience and natural beauty. This upscale neighborhood boasts a plethora of parks and green spaces, such as Ballantyne District Park and Elon Park, offering residents serene escapes and recreational opportunities. The Ballantyne Hotel, a prominent local landmark, stands as a symbol of luxury and sophistication. Throughout its charming neighborhoods, including Ballantyne Country Club and Kensington at Ballantyne, a sense of community thrives. Amidst this dynamic backdrop, Paintline Painting Charlotte takes pride in enhancing Ballantyne's allure. Our painting contractor services not only elevate the visual charm of homes and businesses but also contribute to the preservation of the neighborhood's character. With an understanding of local aesthetics and a commitment to excellence, we transform properties into reflections of Ballantyne's unique identity, ensuring that residents benefit from living in spaces that exude both beauty and quality.
Contact Our Charlotte Painting Company for Your Next Painting Project Today!