Trim Installation Specialists In Charlotte: Crown, Baseboards, And More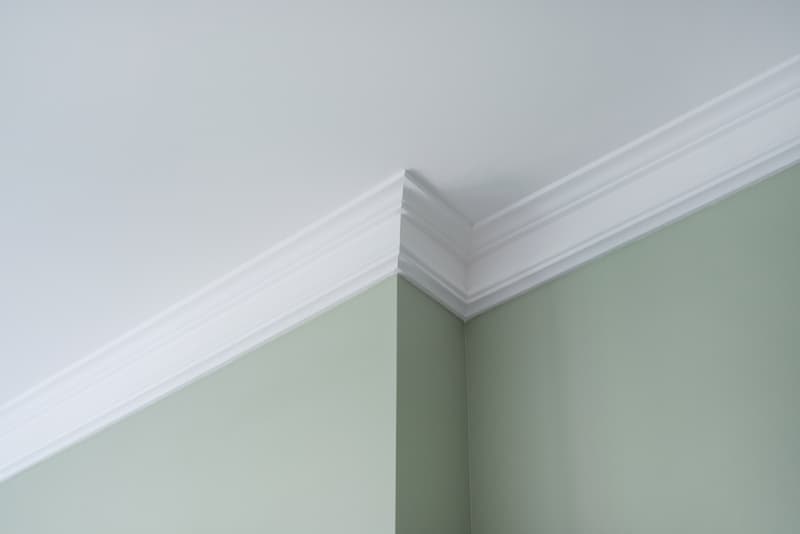 Paintline Painting Charlotte stands out as the leading trim installation specialist in Charlotte, offering impeccable craftsmanship in crown molding, baseboards, and various trim elements. Our skilled professionals are dedicated to enhancing the aesthetics and value of your property through expert trim installation. From the elegant touch of crown molding to the polished finish of baseboards, we understand that attention to detail is essential in creating a refined look.
Our team carefully selects and installs trim pieces that complement your home's architectural style and interior design, seamlessly integrating them for a harmonious and sophisticated appearance. With a commitment to precision and excellence, Paintline Painting Charlotte transforms your living spaces into stunning showcases of meticulous trim installation, adding character and elegance to every corner. As a top painting contractor for Charlotte, we also handle trim installation and other details that enhance projects like interior painting. Call Paintline Painting Charlotte for trim installation and other services in Charlotte.
Upgrading Any Room With Panel Molding, Niches, And Accents
Elevate any room's ambiance with the transformative touch of panel molding, niches, and exquisite accents. At Paintline Painting Charlotte, we specialize in upgrading your interior spaces through the artful installation of these design elements. Panel molding adds depth and dimension, creating a sense of grandeur and elegance, while niches provide unique focal points for displaying art or décor. Our attention to detail shines through in every accent we incorporate, whether it's a decorative border or a carefully placed rosette. With a keen eye for aesthetics and a commitment to quality, we bring a fresh and refined aesthetic to your spaces, ensuring that every element seamlessly contributes to a harmonious and sophisticated interior.
Choose from finishing details of trim work such as:
Plain Crown Moldings
Carved Crown Moldings
Plain & Carved Chair Rails
Corner Blocks
Frame Corners
Door Trimmings
Corbels, Niches & Accents
Panel Molding
Baseboard & Base Molding
Masterful Elegance: Transforming Your Charlotte Home with Expert Trim Installation
Elevate the allure of your Charlotte home through our exceptional trim installation services. At Paintline Painting Charlotte, we specialize in bringing a touch of masterful elegance to your living spaces with meticulous crown molding, baseboards, and trim elements. Our team of skilled professionals understands that the details make all the difference in interior design. With an unwavering commitment to precision and craftsmanship, we carefully select and install trim pieces that complement your home's architectural style and interior aesthetics. From the graceful lines of crown molding to the polished finish of baseboards, our trim installation transforms ordinary rooms into extraordinary showcases of refined beauty. Trust us to enhance your home's character and value with our expertly executed trim installation that embodies both sophistication and lasting quality.
Elevate Aesthetics: Transforming Interiors with Decorative Crown Moulding in Charlotte
Adding Decorative Moulding in Charlotte is a decorative technique that can dramatically change the look and feel of your home. Whether you are building a new house or remodeling an existing home, including upgraded trim and molding adds character and a level of detail that other techniques cannot match.
Crown molding runs along the wall at the ceiling and comes in a wide range of sizes and patterns. Crowns soften the transition from wall to ceiling while adding a distinctive look and charm to most rooms.
Add beauty and interest to any room with our Charlotte decorative moulding. We offer a complete line of decorative moulding for any room or project. We take pride in specializing in the installation of interior decorative mouldings.
Paintline Painting Charlotte Company offers turn key installations of decorative molding that also include painting or staining so you don't have to hire another contractor or spend more time to complete your project.
Types of Decorative Molding and Crown Molding We Install:
Plain Crown Moldings
Carved Crown Moldings
Plain & Carved Chair Rails
Corner Blocks
Frame Corners
Door Trimmings
Corbels, Niches & Accents
Panel Molding
Baseboard & Base Molding
Paintline Painting Charlotte is dedicated to working with you to find a decorative moulding solution that meets your needs. There's a lot that goes into installing decorative molding, including having all the correct tools, experience and materials to do the job correctly. Our professional technicians work with our customers to insure success throughout the molding project from start to finish.
---
Frequently Asked Trim Installation Questions
Crown molding and baseboards offer several benefits beyond their aesthetic appeal. Crown molding can visually lift the height of a room, add elegance, and create a smooth transition between walls and ceilings. Baseboards provide a clean and polished finish to the bottom of walls, covering gaps and protecting the wall's lower portion from scuffs and wear. Additionally, both crown molding and baseboards can significantly enhance the resale value of your home by contributing to its overall charm and sophistication.
Choosing the right trim elements involves considering your home's architectural style, the size of the room, and your personal preferences. For a classic look, crown molding with intricate detailing might be a great choice, while simpler styles could suit more modern interiors. Baseboards come in various heights and profiles to match the room's proportions and your desired aesthetic. It's advisable to consult with professionals, like those at Paintline Painting Charlotte, who can provide expert guidance and recommendations based on your specific home and style preferences.
---
Recent Trim Installation Related Articles
Examples of Popular Decorative Molding for Your Charlotte Home

Molding for walls has a long history, some of which is functional and some of it is strictly cosmetic. In modern homes, decorative molding is mainly just that – for visual aesthetics. Few architectural features have this long a history, yet still remain relevant today. In order […]
Contact Our Charlotte Painting Company for Your Next Painting Project Today!