Porch Screen Installation To Secure Your Charlotte Patio From Bugs And Unwanted Pests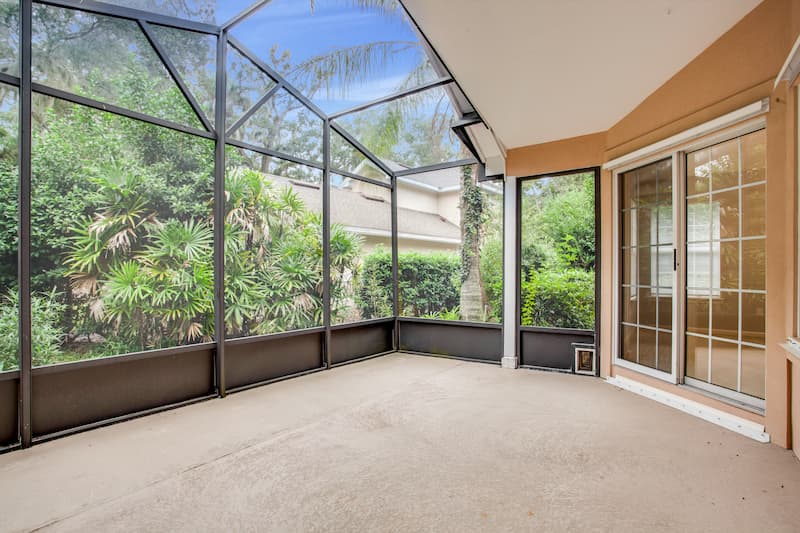 Paintline Painting Charlotte offers expert porch screen installation services in Charlotte, providing a reliable barrier against bugs and unwanted pests while allowing you to enjoy the outdoors in comfort. Our skilled team specializes in creating customized screening solutions that seamlessly integrate with your patio's design, preserving its aesthetic appeal. Whether you're seeking protection from mosquitoes, flies, or other nuisances, our porch screens effectively keep them at bay, creating a serene environment for relaxation and entertainment.
We prioritize durable materials that withstand the elements, ensuring long-lasting functionality and minimal maintenance. With our meticulous attention to detail and commitment to quality, Paintline Painting Charlotte is your go-to choice for enhancing your Charlotte patio and making it a bug-free haven for all your outdoor activities. Choose Paintline Painting Charlotte for porch screen installation in the Charlotte area.
Screen Replacement Specialists
Do you need the top painting contractor for Charlotte to take care of porch screen installation? That's right, as the esteemed "Screen Replacement Specialists" in Charlotte, we take pride in our exceptional service dedicated to refreshing and revitalizing your living spaces.
Our expertise lies in seamlessly replacing worn-out screens, whether for windows, doors, or outdoor enclosures. We understand that damaged screens can compromise your comfort and security, which is why our skilled professionals prioritize swift and precise replacements. With a wide range of screen materials to choose from, we tailor our solutions to match your specific needs, ensuring that your spaces are not only bug-free but also infused with renewed aesthetics.
From deck and fence staining to electrical service and installing porch screens, we do it all. Count on us, the "Screen Replacement Specialists," to restore the functionality and charm of your screens, creating a more enjoyable and secure environment for you and your loved ones.
Enhance Comfort and Aesthetics: The Significance of Professional Porch Screen Installation
Professional porch screen installation plays a pivotal role in safeguarding your home from insects and pests while enhancing your outdoor living experience. Beyond the obvious benefit of keeping unwanted visitors at bay, expertly installed porch screens offer a layer of protection against pollen, debris, and harsh weather conditions, allowing you to enjoy your patio in comfort throughout the year. Moreover, a well-installed porch screen seamlessly integrates with your home's architecture, adding to its aesthetic appeal and potentially increasing its value. DIY installations can lead to gaps and vulnerabilities that compromise the effectiveness of the screen, whereas professional installation ensures a tight, secure fit. By entrusting your porch screen installation to skilled professionals, you're investing in a durable and reliable solution that elevates your outdoor space and enriches your overall living environment.
---
Frequently Asked Porch Screen Installation Questions
Porch screen installation offers a range of benefits, including protection from insects, pests, and outdoor debris, while still allowing fresh air to circulate. It creates a comfortable outdoor space shielded from harsh weather elements, pollen, and allergens. Additionally, porch screens enhance privacy and can improve the aesthetics of your home by adding a stylish element to your outdoor area. With expert installation, you can fully enjoy your porch without worrying about nuisances or discomfort.
While some individuals might consider DIY porch screen installation, it's advisable to opt for professional installation. Expert installers have the knowledge, tools, and experience to ensure a precise fit, tight seals, and proper alignment. Mistakes made during self-installation can result in gaps that insects and pests can exploit, compromising the effectiveness of the screen. By choosing a professional like Paintline Painting Charlotte, you're not only ensuring the functionality of your porch screen but also its longevity and overall performance.
Contact Our Charlotte Painting Company for Your Next Painting Project Today!