Wallpaper Removal Charlotte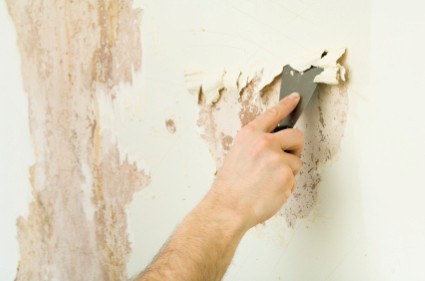 Paintline Painting Charlotte can perform all your Charlotte wallpaper removal needs. There are many techniques used in the wallpaper removal process. The age, type and location of the wall covering determines which removal technique or combination of techniques should be used. As with all of our services, we promise to only use the highest quality materials and guarantee your satisfaction.
Wallpaper removal is a project with the potential to become more complex than you might imagine! The knowledge and expertise of our qualified professional technicians can make all the difference between an efficient and orderly process and a great big mess. Paintline Painting Charlotte Company has the experience and expertise to get the wallpaper removal job done right the first time.
Once wallpaper is removed, the walls need to be re-textured and painted to match the rest of your home. Our professional team will remove the paper, retexture, prime, and match any existing paint to ensure a seamless look.
We can remove many types of wallpaper, including: Vinyl Coated Wallpaper, PaperBacked Vinyl or Solid Sheet Vinyl, Coated Fabric and Fabric Backed Vinyl.
Our Wallpaper Removal Services Include:
Removal of your light switches, and electrical covers.
We Remove the Wallpaper in all Specified Areas.
We patch, or repair any drywall areas that need attention.
Sanding of your walls for a beautiful smooth finish at the end.
We apply quality paint, Sherwin, Benjamin Moore, or Porter.
When it's all done we do a thorough clean up of the work area.
Our Charlotte Wallpaper Removal Provides the Following Services
Remove Wallpaper
Wallpaper Removers
Strip Off Wallpaper
Wallpaper Painting
Removing Wallpaper
Wallpaper Replacement
Wallpaper Replacement
Remove Wallpaper
Fix Wallpaper
---
Recent Wallpaper Related Articles
Renew Your Space With These Wallpaper Trends

So you're ready to get started with your wallpaper removal project so that you can change the look of your home's interior? The good news is that you can now go back to a new look – using wallpaper again! Just because you're having wallpaper taken down […]
If you are looking for a Charlotte Wallpaper Removal Contractor or Wallpaper Removal Company in Charlotte NC and surrounding areas then please call 704-819-7493 or complete our online request form.