Electrical Service: Wiring For Switches, Lights, And More For Your Charlotte Property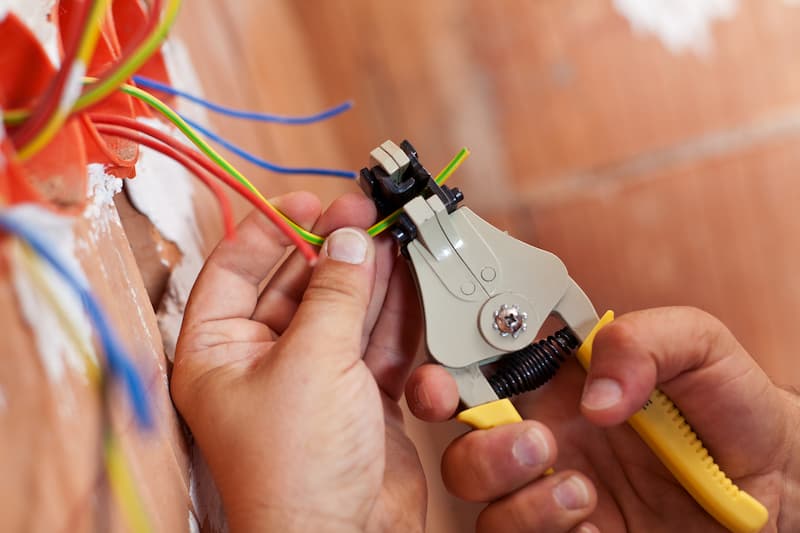 Paintline Painting Charlotte is your trusted partner for comprehensive electrical services in Charlotte, specializing in professional wiring for switches, lights, and various other needs. Our team of skilled electricians is dedicated to ensuring your property's electrical systems are not only functional but also safe and up to code. Whether you're looking to install new switches, upgrade lighting fixtures, or rewire specific areas, we've got the expertise to handle it all. We understand the importance of a well-lit and efficiently powered space, and we work diligently to deliver solutions that align with your requirements.
With our attention to detail and commitment to excellence, Paintline Painting Charlotte is here to provide top-notch electrical services that enhance the comfort and functionality of your Charlotte property. Call these experts for electrical service in Charlotte. Whether you need a painting contractor for Charlotte or an expert for electrical service, this is the team to trust.
Minor Electrical Repairs
At Paintline Painting Charlotte, we specialize in efficiently addressing minor electrical repairs to ensure the optimal performance of your property's electrical systems. From fixing faulty switches and outlets to addressing minor wiring issues, our experienced electricians are well-equipped to handle a wide range of electrical concerns. We understand that even seemingly small problems can disrupt your daily routine and compromise safety, which is why we prioritize swift and effective solutions.
Our team's expertise, coupled with our commitment to using high-quality materials, guarantees that your minor electrical repairs are resolved with precision and care. Trust us to keep your Charlotte property functioning smoothly and securely through our reliable minor electrical repair services. From repairs to lighting installation and wiring, you can count on these experts for all your service needs.
Elevating Excellence: Seamlessly Integrating Painting and Electrical Expertise
In addition to our renowned painting expertise, Paintline Painting Charlotte extends its professional capabilities to encompass top-tier electrical services. Our skilled team of painters, who are also well-versed in electrical systems, ensures a seamless integration of aesthetics and functionality. From enhancing the ambiance of a room with carefully placed lighting to addressing minor electrical repairs that may arise during painting projects, our dual expertise offers you a comprehensive solution. We understand the importance of a harmonious blend between visual appeal and efficient electrical systems, making us your ideal partner for projects that demand both excellence in painting and electrical craftsmanship. With Paintline Painting Charlotte, experience the synergy of creativity and technical proficiency, ensuring that your property not only looks stunning but operates flawlessly as well.
---
Frequently Asked Electrical Service Questions
Recognizing the need for electrical repairs can be crucial in maintaining a safe and functional home. Look out for signs such as flickering lights, frequently tripped circuit breakers, outlets that feel warm to the touch, or a burning odor near outlets or switches. These can indicate underlying issues that require attention. If you're unsure, it's always best to consult a professional electrician, like those at Paintline Painting Charlotte, who can assess your system and recommend necessary repairs to prevent further complications.
While some minor electrical tasks like changing light bulbs or resetting circuit breakers are safe to handle, more complex repairs should be left to trained professionals. Electrical work involves risks and requires knowledge to ensure safety and compliance with codes. Attempting to fix issues beyond your expertise can lead to further damage, injury, or even fire hazards. Trust the experienced electricians at Paintline Painting Charlotte to handle even minor repairs efficiently and safely, providing peace of mind and long-lasting solutions for your electrical needs.
Contact Our Charlotte Painting Company for Your Next Painting Project Today!