Brush Painting vs. Spray Painting: Which Is Best?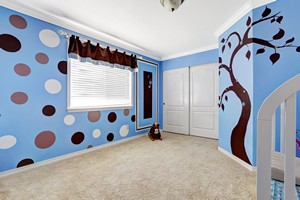 Before you dive headfirst into interior painting, you should take some time to research which technique you'll use to apply paint to the walls of your Weddington home. If you hire a painting contractor, you'll probably be able to choose between brush and spray applications.
What You Should Know About Brush Painting
Offers absolute control and precision
Applies even and smooth coverage
Requires more effort and takes more time than spray painting
Provides maximum paint adhesion and minimal paint waste
May leave brush marks behind
Is preferred for detailed work
What You Should Know About Spray Painting
Is a quick and effective method but can sometimes result in a finish with mediocre quality
Ensures that the painted surface is free of brush marks
Uses 2 to 3 times more paint than brushing
Reaches areas that aren't easily accessible
Involves long preparation and cleanup times
May not allow the paint to adhere to the walls
Requires extensive knowledge and experience
What If You Can't Choose One Method?
Both painting methods offer distinct benefits and disadvantages, so choosing a technique may not be a black-and-white decision. Depending on the surfaces you're painting in your home, you can request that you're Weddington painting contractor use both brush and spray applications. You can combine the two methods by back-brushing, a technique in which a painting contractor brushes over paint that has been applied with a sprayer before it dries. Spraying and then back-brushing allow the painter to cover surfaces quickly while ensuring that coverage is even and the paint adheres well.
If you want to utilize the spray application method in your Weddington home, hiring an experienced painting contractor like Paintline Painting Charlotte is recommended so that you don't have to purchase or rent special equipment or spend time researching the technique.