Dressing Up Your Room After Popcorn Ceiling Removal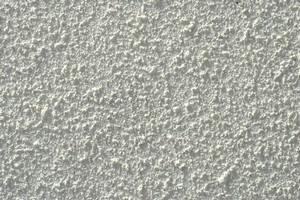 One thing just about every Charlotte homeowner can agree upon is that popcorn may be great for the movies, but not so much for the ceiling. This style of textured ceiling was an instant hit that is now one of the number one least desirable details for potential home buyers.
It looks dirty and outdated, tends to trap dust and could potentially contain asbestos. The best way to deal with it is to let a professional address your need for popcorn ceiling removal, but then what?
What to Do Once the Textured Ceiling is Gone
Why does popcorn ceiling get such a bad reputation? Aside from being unsightly, it tends to yellow, and is not easy to get rid of.
Originally used as an easy way to cover ceilings and hide flaws, this texturing material can contain asbestos – good reason to have it removed but to not attempt to handle it yourself. Once eradicated by a professional, you can simply enjoy a smooth interior ceiling, or consider one of these options:
Paint it – There's always traditional white, or a hue that will match the color coordinate with the walls. Some people even take this opportunity to have a pattern or mural in place of where the ugly texture once was.
Beams – Wood or faux wood makes the perfect addition installed across your ceiling. Then you have the option to stain it to keep the appearance of the wood grain, or paint it and let the tongue and groove design steal the show.
Panels – Selections like wooden planks or beadboard panels create a stunning look. One thing is for certain, you will greatly appreciate the calming and cohesive look and feel of your new ceiling, especially compared to the chaotic atmosphere popcorn ceiling induces.
Mix it up – The bottom line is that you now have many options but for some people a combination of two or more of those materials is the best fit. Tiles with coffered ceilings or wood panel with thick accent beams, two examples of the best of both worlds.
How to Get Started
The easiest way to begin is to contact an industry expert to tackle your project. Locals here know that Paintline Painting Charlotte, with our over 15 years of expertise, can offer the best in interior painting and popcorn ceiling removal services, as well as advice. One thing is for certain, the sooner we can rid your home's interior of popcorn ceilings, the better.
If you are looking for a Charlotte Painting Contractor or Painting Company in Charlotte NC and surrounding areas then please call 704-819-7493 or complete our online request form.