Wall Colors and How They Can Affect Employee Performance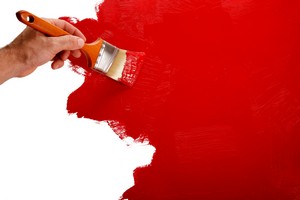 Do you want employees that are calm? Creative? Popping with energy? Whatever general energy and mood you want your employees to project, you can help to bring those qualities out by choosing the right interior painting.
Yes, the wall color of your Charlotte business can greatly affect how your employees perform, so it's imperative that you pick the right color for your needs. Here are some tips to consider as you ponder what color will be best for your needs:
Blue for Calmness
Nothing stops employee effectiveness like a stressful work environment can. Of all the things you might do to reduce employee stress levels (providing snacks, a break room, etc.), you'll find the color of your office's walls to be among the most effective. If your office is painted in shades of blue, your employees will experience an overall calmness that will help them to perform at their best.
Orange for Energy
On the flipside, too MUCH calmness can be just as detrimental to employee performance. You want your employees to have a fire in their bellies so that they can get their projects handled in a timely manner, and a great overall way to bolster employee energy is to paint your office shades of orange. Orange has been proven to bolster employee energy, ensuring that your workplace is an effective one.
Red for Creativity
What's the use of having energetic employees if they aren't the most creative bunch? There is no point. And to ensure that your employees have the creativity needed to knock their projects out of the park, consider getting your office painted red. Red will bolster employee creativity, allowing them to perform at their best and most efficient. Call our painting contractor team at Paintline Painting Charlotte today!
If you are looking for a Charlotte Painting Contractor or Painting Company in Charlotte, NC, and surrounding areas, then please call 704-819-7493 or complete our online request form.