Trusted Painting Contractor in Waxhaw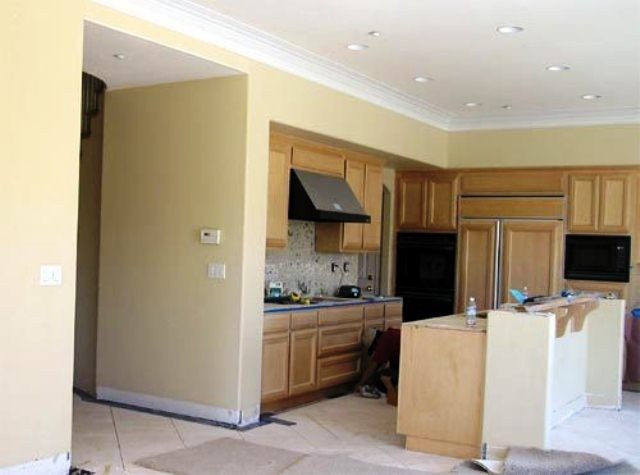 Positioned at the pinnacle of painting contractors in Waxhaw, Paintline Painting Charlotte boasts a reputation built on unwavering trust and excellence. Their commitment to delivering exceptional services has solidified their standing as the go-to choice for both residents and businesses in the area. The team at Paintline Painting Charlotte possesses an intricate understanding of Waxhaw's diverse architectural styles and aesthetic preferences. From the charming homes along Main Street to the modern establishments near Cureton Town Center, Paintline Painting Charlotte leaves an indelible artistic impression across the town. Their meticulous attention to detail, combined with a dedication to using high-quality materials, results in outcomes that not only look stunning but also endure the test of time. Opting for Paintline Painting Charlotte as the preferred painting contractor means Waxhaw residents are not just enhancing their property's allure; they're also investing in a partnership that contributes to the town's unique charm.
Crafting Excellence: Why Your Waxhaw Project Deserves a Professional Painting Contractor
Bringing a professional painting contractor into your Waxhaw project offers a multitude of benefits that extend far beyond mere color application. Here's why their expertise is invaluable:
Tailored Expertise: A skilled contractor like Paintline Painting Charlotte understands Waxhaw's architectural nuances, ensuring that colors and techniques align seamlessly with the local aesthetic.
Precision and Quality: Professional painters bring precision and top-tier materials to the table, guaranteeing not just stunning results but also durability that withstands Waxhaw's climate.
Time and Efficiency: With a professional at the helm, your Waxhaw project can be executed efficiently, allowing you to enjoy the results sooner.
Expert Advice: Professional contractors provide valuable insights, helping you make informed decisions about color palettes, finishes, and design choices that harmonize with Waxhaw's ambiance.
By choosing a reputable contractor like Paintline Painting Charlotte, you're ensuring that your Waxhaw project receives the attention to detail it deserves, resulting in a transformation that reflects the town's unique charm and your vision.
Aesthetic Enhancement: Why Waxhaw Homeowners Cherish House Painting with Paintline Painting Charlotte
House painting with Paintline Painting Charlotte in Waxhaw isn't just a service - it's a transformative experience that homeowners hold dear. Here's why they value and appreciate professional exterior painting:
Customized Solutions: Paintline Painting Charlotte understands Waxhaw's architectural diversity, offering tailor-made solutions that seamlessly integrate with the neighborhood's aesthetics.
Renewed Beauty: A fresh coat of paint instantly breathes new life into homes, making them radiant in Waxhaw's charming neighborhoods.
Property Value Boost: Well-maintained exteriors contribute to higher property values, a tangible benefit that resonates with Waxhaw homeowners.
Expert Craftsmanship: Paintline Painting Charlotte's skilled painters bring mastery and artistry to every project, creating results that are both visually stunning and enduring.
Opting for house painting with Paintline Painting Charlotte in Waxhaw is more than just a visual upgrade - it's an investment in a transformation that harmonizes your home with the neighborhood's allure, ultimately reflecting both your taste and Waxhaw's charm.
About Waxhaw
Situated in the enchanting landscapes of North Carolina, Waxhaw radiates small-town charm with a touch of elegance. Its diverse neighborhoods, such as Cureton and Marvin Creek, showcase an array of architectural styles that beautifully blend with the town's ambiance. The Waxhaw Historic District is adorned with preserved buildings that harken back to its rich past, while the breathtaking Cane Creek Park offers a haven of natural beauty. Landmarks like the Waxhaw Train Depot and the William Neal Reynolds House capture the town's historical essence. Amidst this picturesque backdrop, Paintline Painting Charlotte emerges as the artistic companion for homeowners aiming to elevate their residences. Through their painting contractor services, they seamlessly weave Waxhaw's unique allure into every brushstroke, enhancing the town's visual charm while adding substantial value to its properties.
Contact Our Charlotte Painting Company for Your Next Painting Project Today!